It's a story 10,000 years in the making. Juniper, New Brunswick – a small town that's very big on nature. Our ecosystem, including a 10,000 year old peat bog, naturally feeds into everything we do. We work hard to consistently offer premium products at a competitive price. We're proud to produce it all right here at Juniper Farms.

And we're proud to do it for you.
SUSTAINABILITY
As a customer, you can be assured that you are supporting a company that is managing our resources in an environmentally sustainable manner. We are members of the Canadian Sphagnum Peat Moss Association and our peatlands are managed to Veriflora requirements as certified by SCS Global. Together, we are setting the standard for the responsible development, management and restoration of peatlands globally, both environmentally and socially.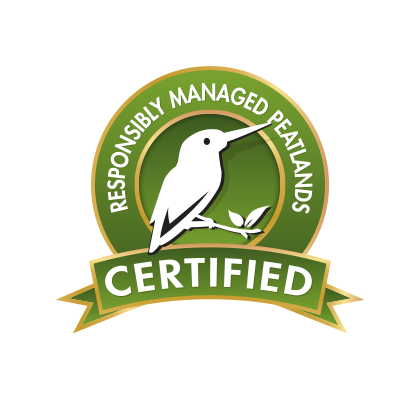 The seeds of Juniper's story were first sown by Kenneth Colin (K.C.) Irving as he and his family spent time in the forests of New Brunswick. His vision of sustainable forestry led his son James K. (J.K.) Irving to pioneer reforestation and tree improvement programs in Juniper, New Brunswick resulting in over 1 billion trees being planted to date – a national record in Canada. Today, that reforestation program is sustaining the environment through air filtration and carbon sequestration; and jobs throughout a diverse value chain of forest products. Furthering the forest products value chain from soil to shelf, Juniper Farms was born. Our goal is to provide quality products at exceptional value to our valued customers to help them grow, as we do.